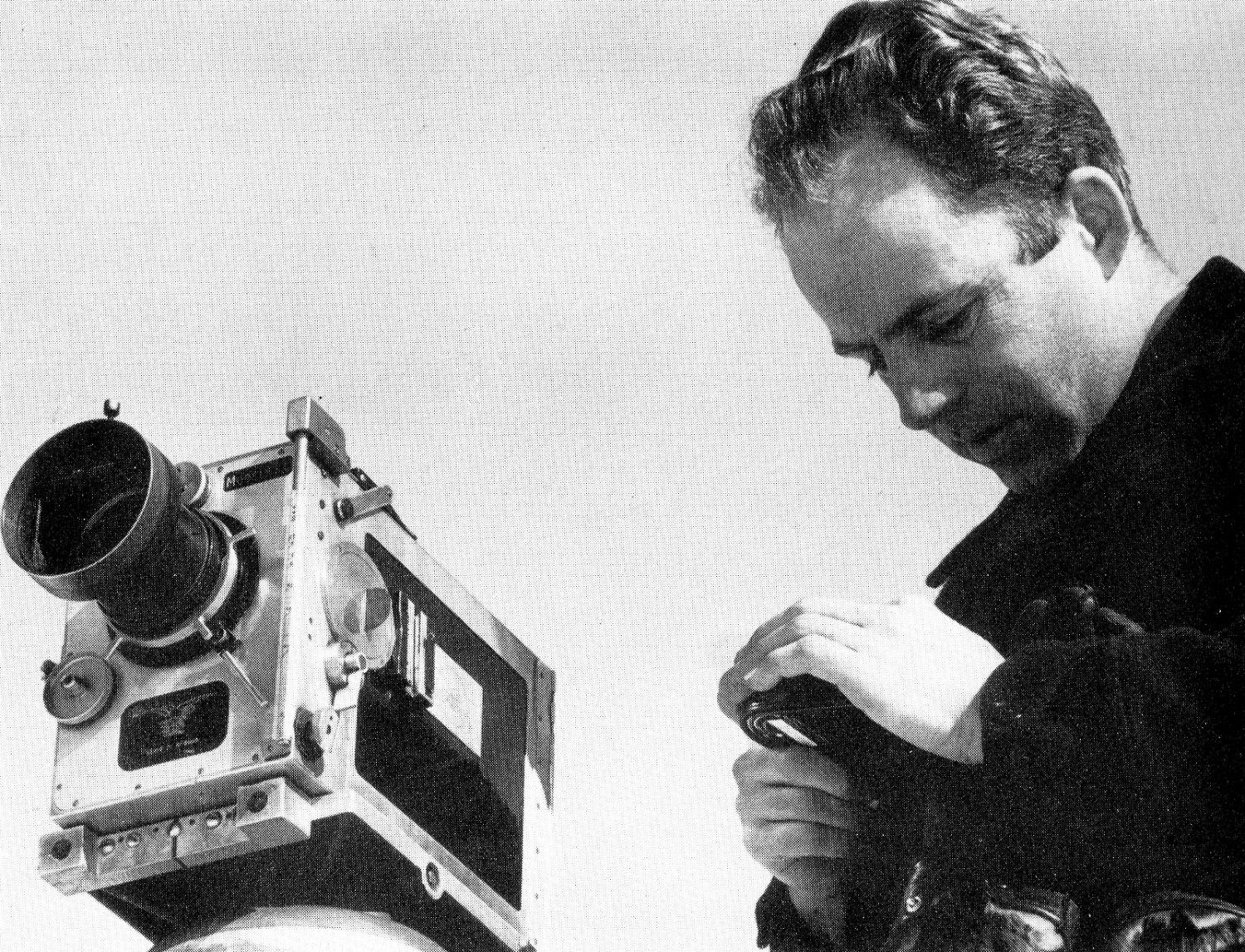 Willard Van Dyke, 1906-1986, Member of Nykino and founding member of Frontier Films, Van Dyke was a cinematographer on Pare Lorentz' The River, 1938. Van Dyke started as a still photographer and apprentice to Edward Weston in California, making some highly acclaimed (if somewhat derivative) photographs. Inspired by his anger at the social injustices of the Great Depression (and his desire not to have to compete with his mentor, Weston) Van Dyke moved to New York and into making documentary films.
He joined Nykino in 1935, and worked on Ralph Steiner's commercial still photography accounts to make money. He photographed the only two completed segments of a series, produced by Nykino members, The World Today – Black Legion and Sunnyside, 1936. Meant to compete with the popular newsreel series, The March of Time, produced by Time, Inc., the segments were completely re-enacted. The World Today received limited release and only appeared once in theaters. When Van Dyke returned from his work on The River, Frontier Films was in formation. In short order, he and Ralph Steiner pulled away from the group to form their own commercial production company, American Documentary Films, and produced the well-known film, The City, 1939, for the New York World's Fair.
The start of World War II found him and Ben Maddow in Latin America making a sponsored film, The Bridge, 1942. In the almost 20 years after the war, he went on to form another production company, and also to produce 6 documentaries at CBS Television. From 1965 to 1977, Van Dyke was head of the Department of Film at The Museum of Modern Art, after which he founded and then taught in the film program at SUNY Purchase until 1985. Although in interviews Van Dyke blamed political disagreements for his break-away from Frontier Films, later in life he spoke of his choice of a career, making commercial documentaries, as "having taken the wrong road" as distinct from Strand and Hurwitz.